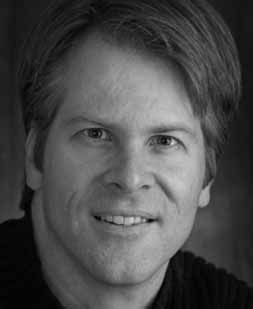 Brian Nelson is an author and professor at John Hopkins University. He recently wrote a
book
about the
2002 coup d'état
in Venezuela, which gave a
very one-sided account
of the events, and left out some very important pieces of evidence. After hearing him
on the radio
recently, I decided to write him this letter:



Mr. Nelson,



I listened via web to a radio interview that you did on public radio a couple days ago. I couldn't help but notice that many of the things you said are factually wrong. I don't have time to go into each and every one of them right now, but I thought I should at least point out to you the most obvious one (and perhaps the most important to you) regarding the 2002 coup attempt in Venezuela. Since you wrote a book on the topic, it surprises me that you could ignore some of the most basic pieces of evidence surrounding the events.




You said in the interview that the military decided to overthrow the Chavez government

after

they learned of the civilian deaths in the street. This is false, and even the coup leaders themselves have said as much. The day after the coup, the coup leaders discussed on national television their "plan", and how they had been planning it long before any deaths occurred. You can see parts of that video

here

.

Not only that, but you also ignore the testimony of Otto Neustadl and Mayela Leon, both journalists which were present when the military generals renounced support for the Chavez government on national television. Both of these journalists have given independent statements which reveal that the military generals were discussing the deaths in the streets hours before they had actually happened. Otto Neustadl even says that they told him the night before that there were going to be deaths at the march on April 11th. Those testimonies can be seen

here

and

here

.

An honest look at the available evidence shows that this coup was clearly planned in advance by opposition forces, and it also seems quite probable that the civilian deaths were planned and carried out by opposition forces. There is evidence that indicates members of the Metropolitan Police force, controlled at that time by opposition mayor Alfredo Peña, had infiltrated the La Nacional building and were, in their own words, neutralizing "los talibanes." Those audio recordings can be heard

here

.

As a scholar and professional, one would think you would be interested in including all relevant evidence about the events that day. However, I notice in your book that you

fail to even mention any of the evidence

above which contradicts your account. You also fail to mention anything about the media manipulation regarding the shootings on Puente Llaguno, or the overwhelming role of the media in the coup. I would be interested in hearing your explanation as to why you did not address these key pieces of evidence in your book, and why you continue to give a false account of what happened on April 11th, 2002 in your public appearances.


Thank you,

ChronicallyClueless
So, In my mind there are only two possibilities here. Either Mr. Nelson was unaware of these key pieces of evidence that refute his version of events, or he is simply dishonest, just like his friends over at
CaracasChronicles
. What's your guess? Wanna bet he doesn't respond?